About Us
Welcome to Due Spaghetti!
We're Cara and Stefano, Italian expats living in Minneapolis and sneaking back to Rome as frequently as we can. We're passionate about the food, wine, and beautiful places of Italy and we love sharing our recipes, photos, and travel discoveries with our readers.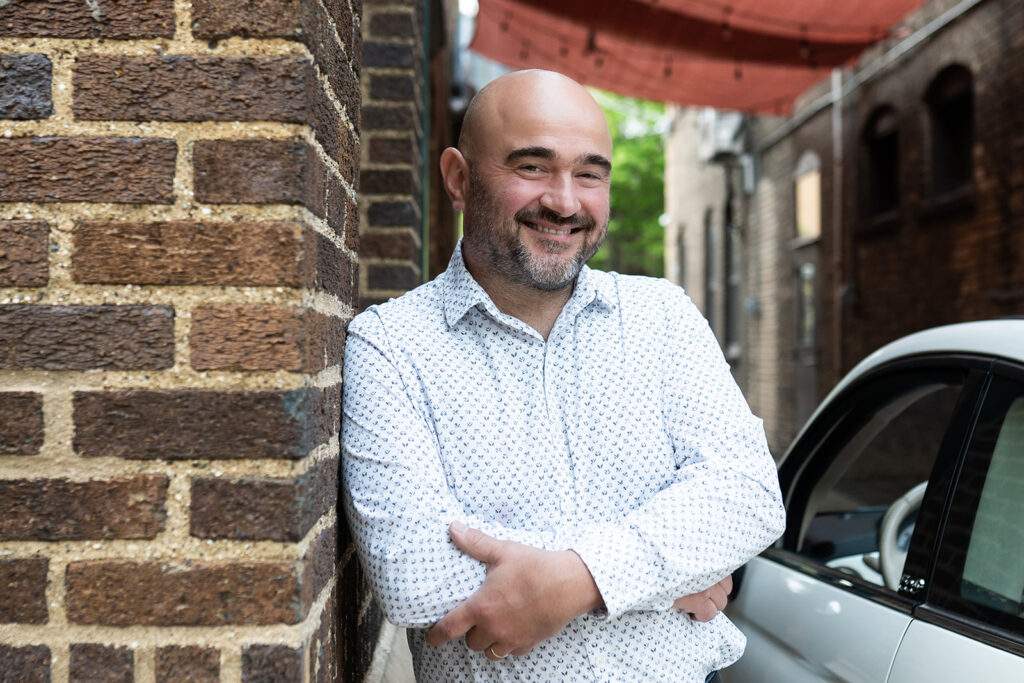 Ciao! I'm Stefano
I was born and grew up in Rome, where I helped my family tend to our olive groves and make olive oil each year, learned the secrets of homemade cooking from my mother and grandmother, and watched my father and grandfather make wine with grapes grown in the hill towns outside of Rome. I've studied wine formally through the International Sommelier Guild and have worked professionally in the wine industry. I love sharing my knowledge of wine with others, especially when accompanied by authentic Italian food.
Buongiorno! I'm Cara
I am from the US, but I lived in Rome for 9 years, becoming enamored first with the Eternal City and then with Stefano. We were married in Rome's Campidoglio, way back in the 1990s. I became an Italian citizen, we started our family in Rome, and while I was there I learned from family and friends the art of preparing Italian food and of appreciating life Italian style. I unwind in the kitchen and find pleasure in serving delicious food to friends and family.
Due Spaghetti?
The license plates on our Fiat 500 convertible reads, "2 SPAGHI" and people are always asking us what it means. The Italian word due, pronounced (doo-ay) means "two." Although the literal translation of due spaghetti is "two spaghetti," the expression is better translated as "some spaghetti" or even just "something to eat."
In Italy, you might say to your friends or family, "Facciamo due spaghetti," meaning "Let's make some spaghetti," or even more generally, "Let's make some pasta." In Romanesco, the colorful dialect of Rome, one may say "Famoce du spaghi," or "Let's make ourselves some spaghetti."
Like many Italian sayings, there is a gesture to accompany facciamo due spaghetti that really punctuates the expression. Here's how to do it: Point two fingers downwards (towards an imaginary pasta dish) and twist your hand back and forth from the wrist, imitating the fork when you eat spaghetti.